AMS PERFORMANCE V10 INTAKE MANIFOLD SEALING RING KIT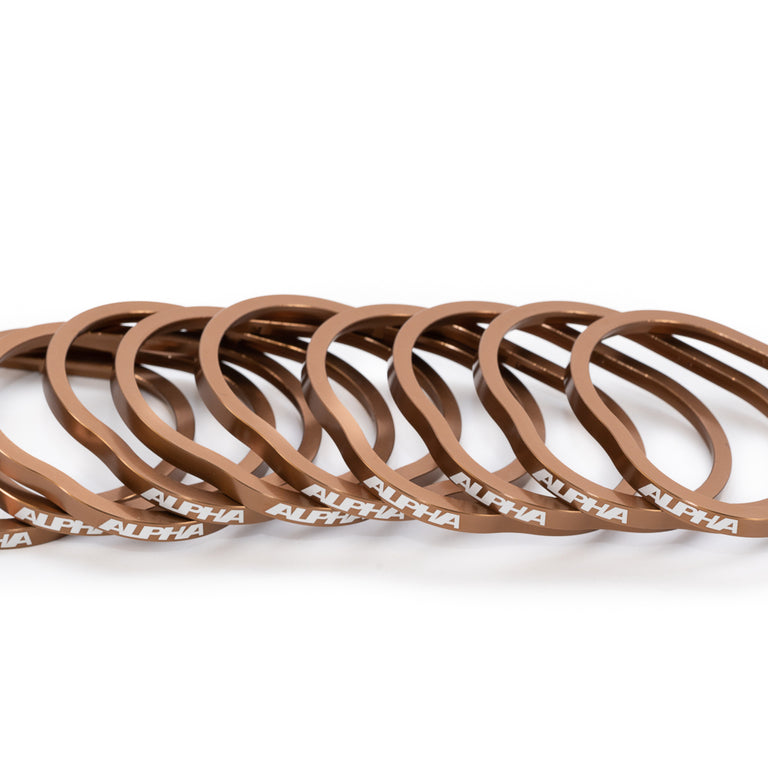 This product is currently unavailable.
The AMS Performance SnailWorks© Engineering Team has gone the extra mile to develop innovative new solutions to problems found when adding forced induction to the 5.2 FSI V10 engine found in the R8 and Huracan. One of the things we saw during the development phase was a substantial air leak at the intake manifold flange due to the now positive air pressure within the manifold. To solve this, we developed a beautifully machined and anodized aluminum ring which fits around each intake runner gasket to provide additional sealing pressure. We chose to engineer and machine an elegant solution while competitors take the easy way out and use silicone to essentially glue the manifold pieces together.
Anodized aluminum construction for reliability and corrosion resistance
Easy install and no additional hardware needed
Locates and secures the plenums to the lower runners