QST RS6/7 Cat-Less Downpipes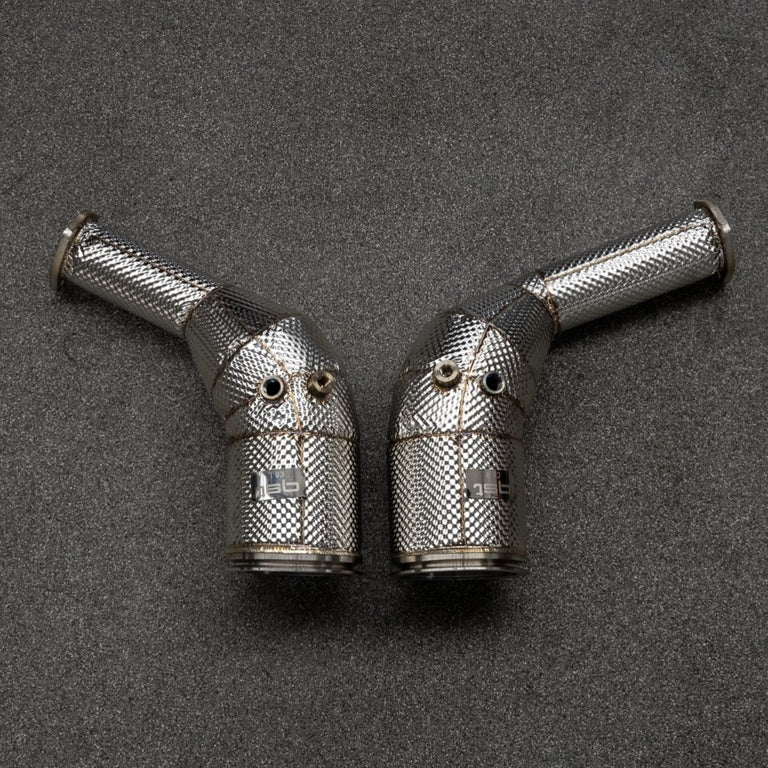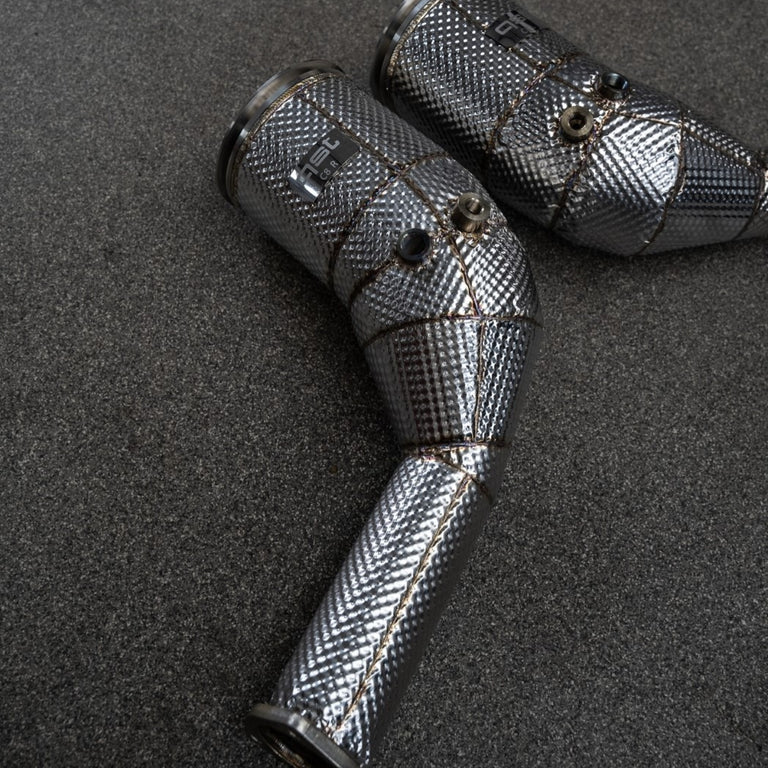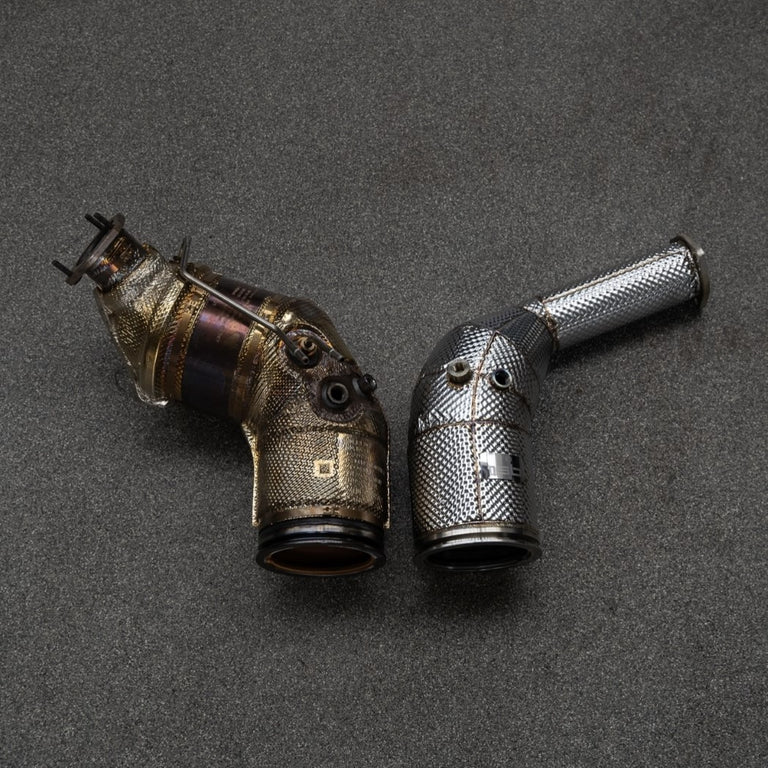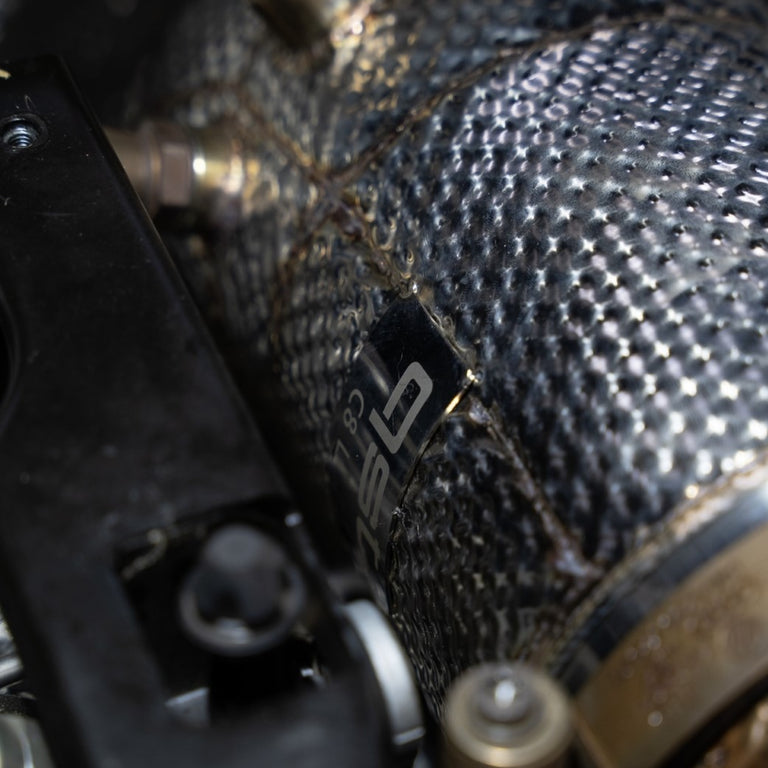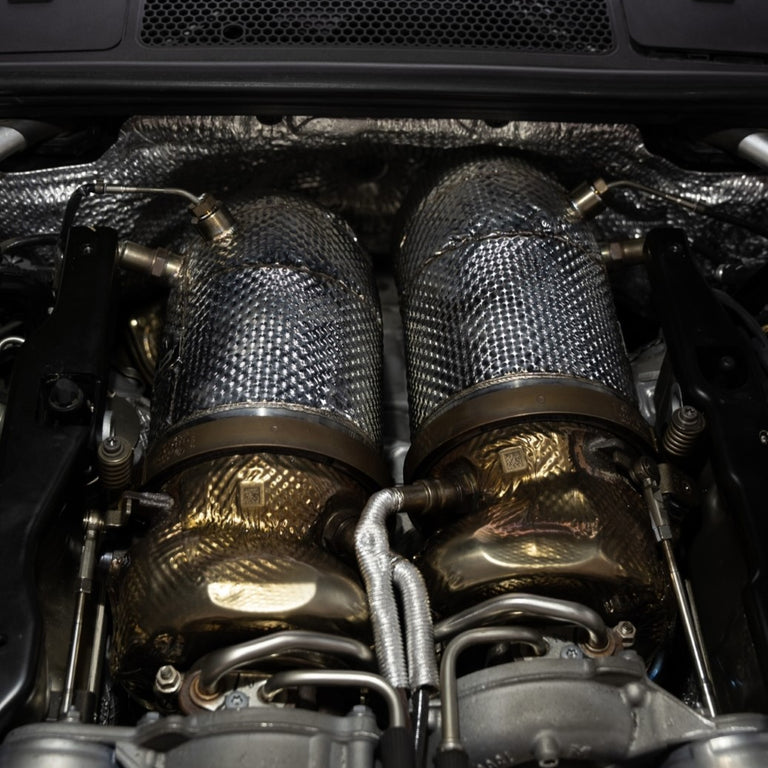 This product is currently unavailable.
Our all new Large bore cat-less Downpipes for the Audi RS6/7 C8 are here with a huge 5" inlet and 3" outlet. Manufactured from high grade 304 stainless steel, tig welded and wrapped in a high quality OEM style heat shield. These Downpipes remove the restrictive factory catalyst and OPF assembly. Allowing huge HP and TQ gains as well as un-leashing the thunderous sound track of the Twin Turbo V8 gains across the power-band can be seen of up to gains of +160HP +250NM  When paired with our Stage 2 software which is required. The Fastest RS6/7's in the UK use our downpipes.
*These are for off-road use*