Akrapovič Evolution Link pipe set (Titanium) - BMW M2 Competition (F87N) - OPF/GPF 2018+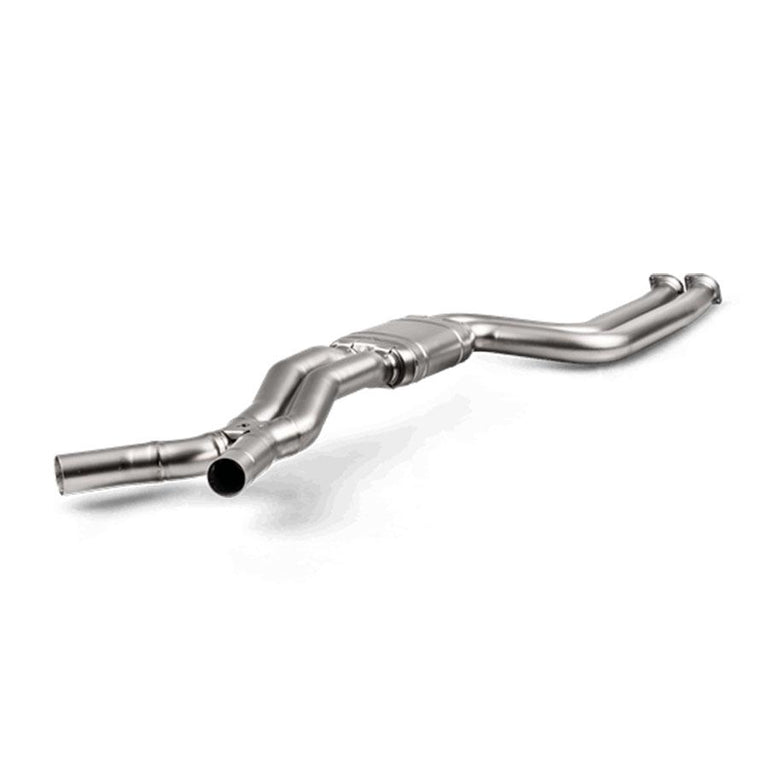 This product is currently unavailable.
Evolution Link Pipe Set (Titanium) was tested and developed together with Slip-On Line (Titanium).
 The system was developed on BMW M2 Competition (F87N) equipped with OPF/GPF, however it fits both versions (OPF and non OPF).
The Evolution link pipe set upgrades the Slip-On system to the Evolution system, which consists of a slip-on rear muffler and larger Evolution link pipe tubes with a middle muffler, all designed to make the performance and workmanship of the complete system as perfect as it looks. It is crafted entirely from titanium. The whole system is designed to provide the smoothest flow. The power and torque gains of the M2 Competition with the combination of the Slip-On Line system and Evolution link pipe set are guaranteed. In-depth engineering has produced a unique sound profile, distinctly different from the stock system, yielding a deep and sporty sound with no unwanted overtones or drone and an almost racing sound, as well as a significant change to the sound with the valves in the open or closed positions.