AP Racing 6 Pot 390 X 34MM Front BBK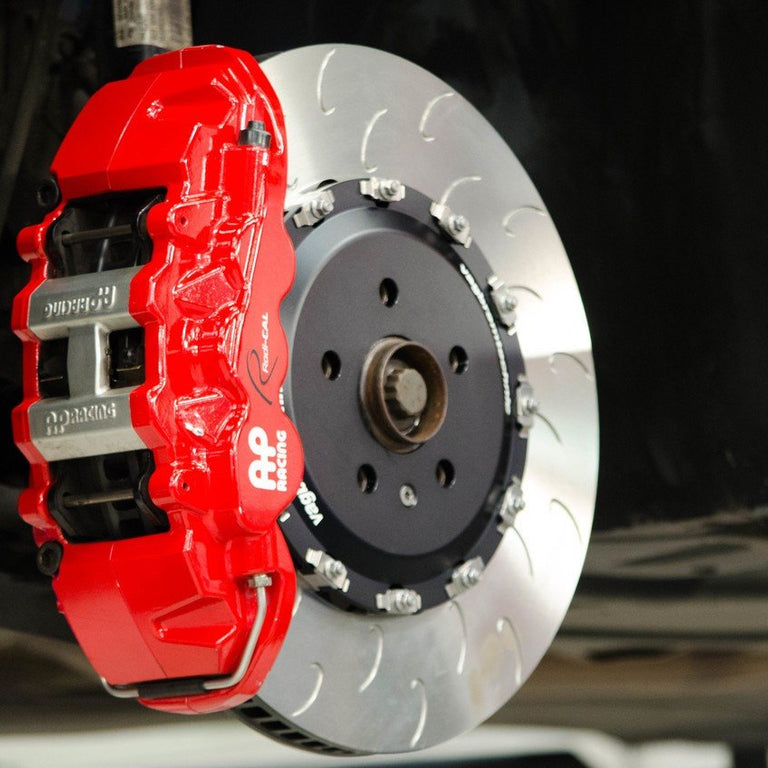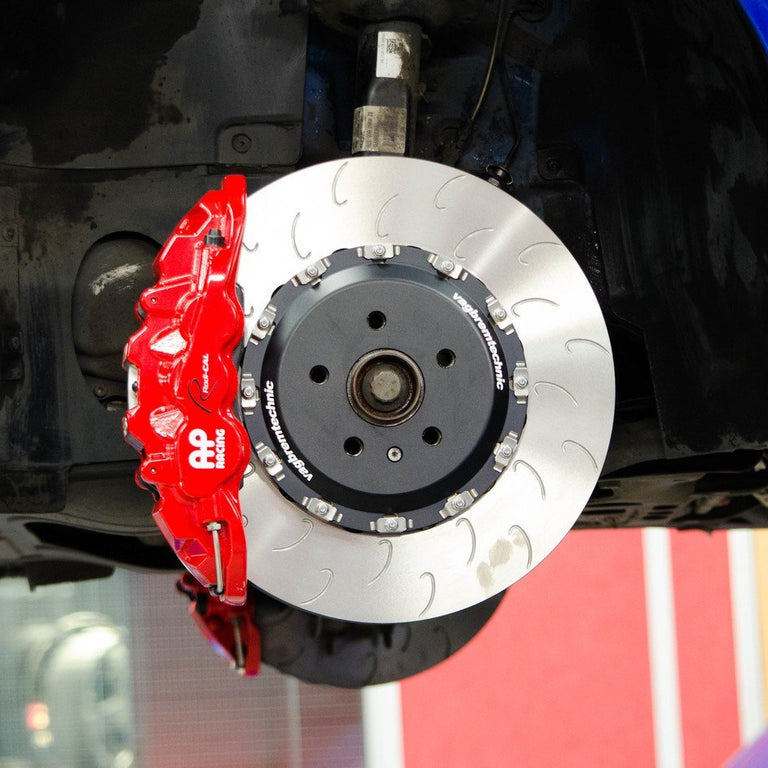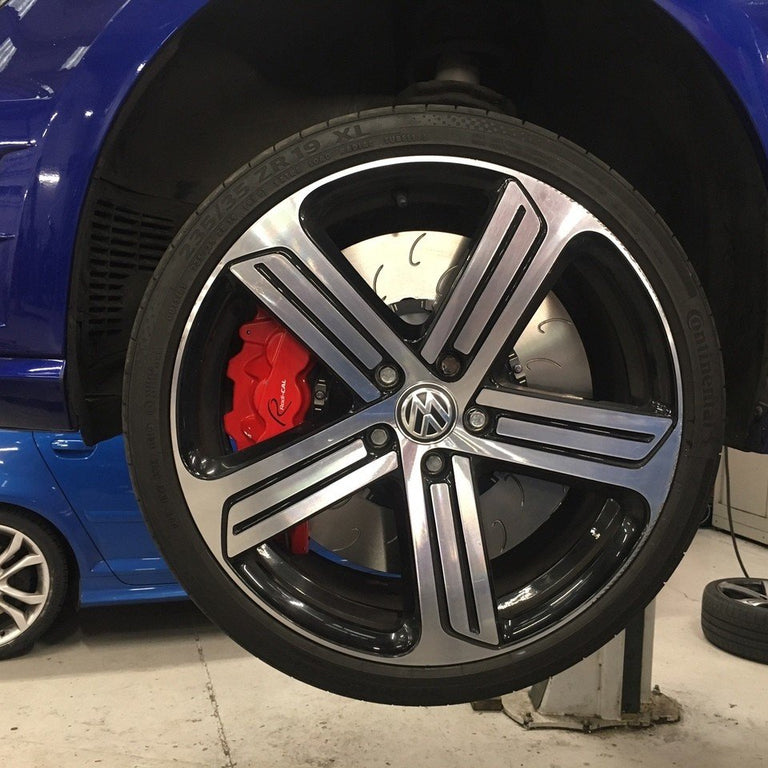 This product is currently unavailable.
The calipers included in this kit are 6 Piston AP Racing Radicals. The piston sizes are matched extremely well to provide a pedal feel that is just like OEM. This kit comes with Ferodo DS2500 brake pads.
The caliper carriers are made from lightweight aluminium. These have steel thread inserts for strength along with a black anodised finish. The supplied front brake lines have been made to our specifications by HEL Performance, which include stainless steel fittings and are finished in their carbon black sheathing. The 2 piece brake discs are assembled with outer rotors made by AP Racing which are of the highest quality steel and come in either grooved or j hooked. Matched with our lightweight aluminium bells finished anodised in black, this brake disc setup is a floating 2 piece assembly and the float is in the disc bell rather than the disc. Lastly the fitting kit includes bolts that are high tensile M12x1.25 coupled with quality spring washers.
*** INSTALLATION NOTE ***
This kit will only fit vehicles with 19" Wheels or larger.
On SOME 19" wheels there could be contact, we strongly recommend dry fitting for clearance before final installation.
Wheel spacers or replacement wheels may be required.
Included in our kit:
2x 6 Piston AP Racing calipers
2x Caliper carriers
2x 390x34mm 2 piece front brake discs
1x Braided front brake lines
1x Set of Ferodo DS2500 Brake Pads
4x Caliper to carrier bolts
4x Spring washers for caliper to carrier bolts
To complete this front brake kit you will need:
Brake fluid to flush system when installing