APR Golf MK7R Cat-Back Exhaust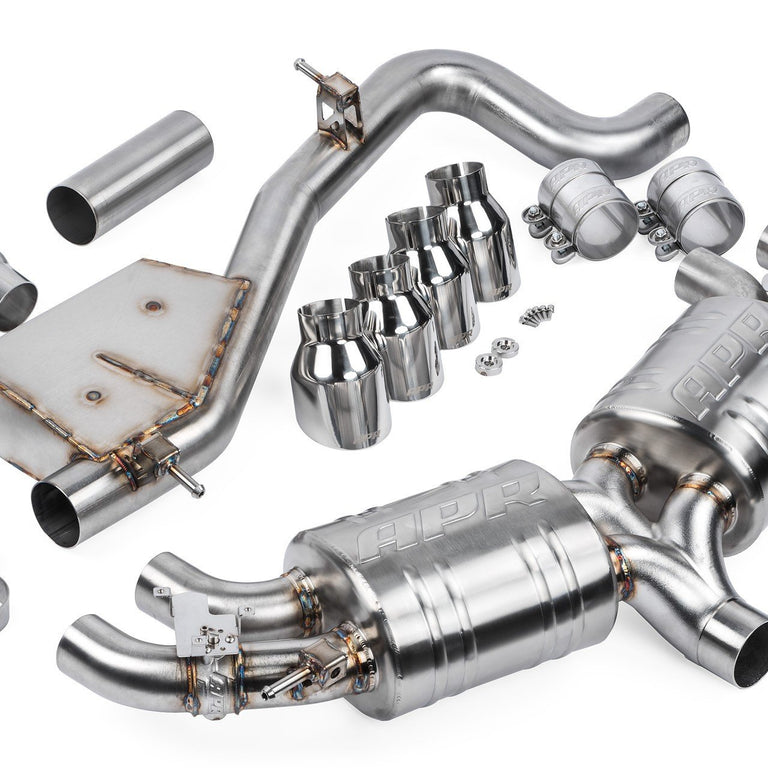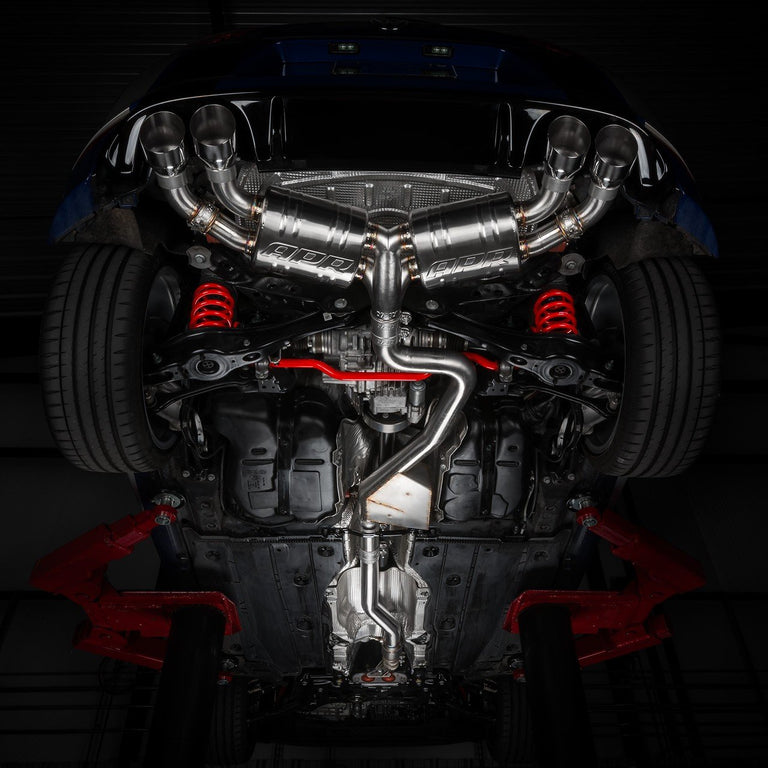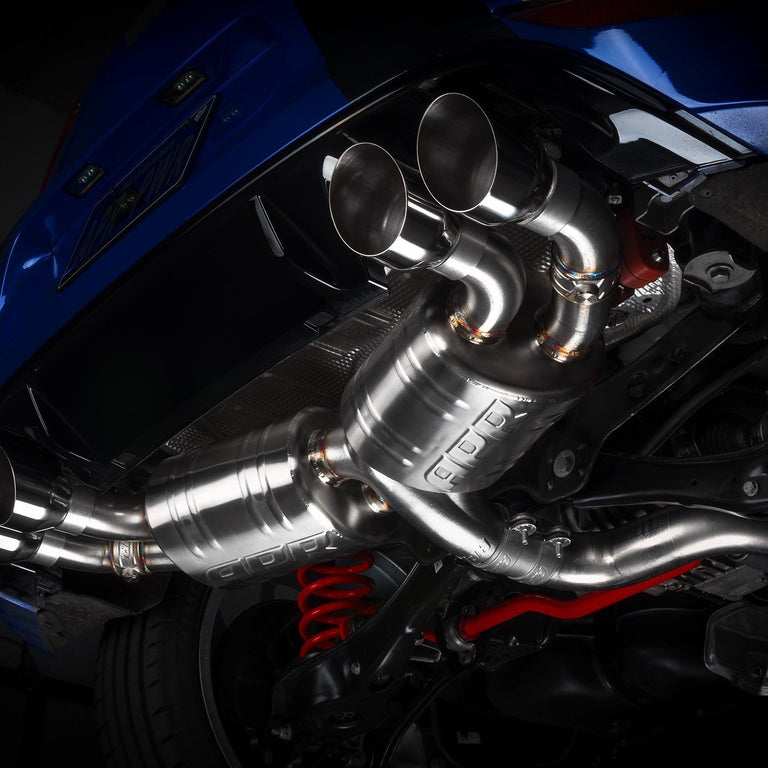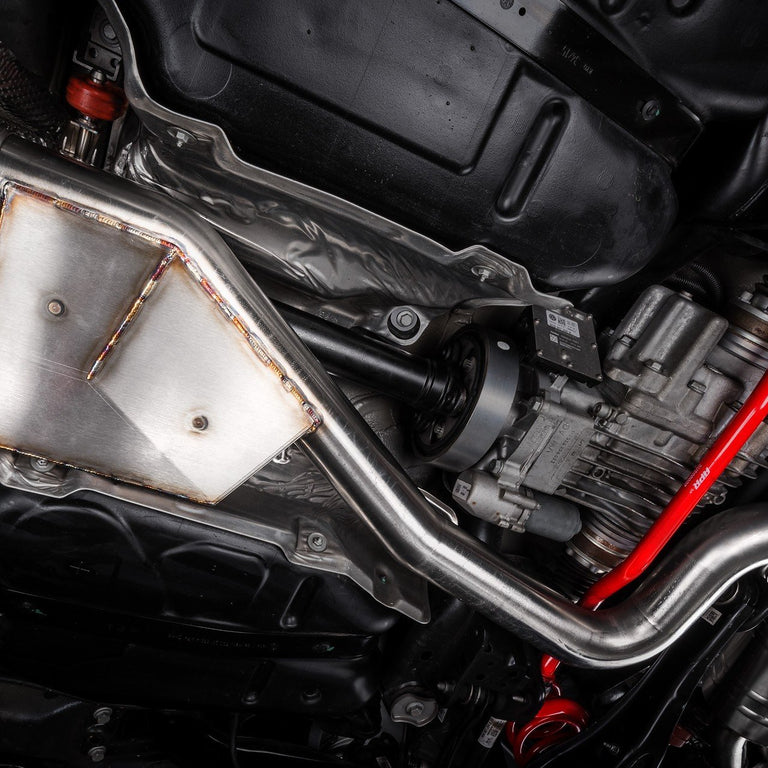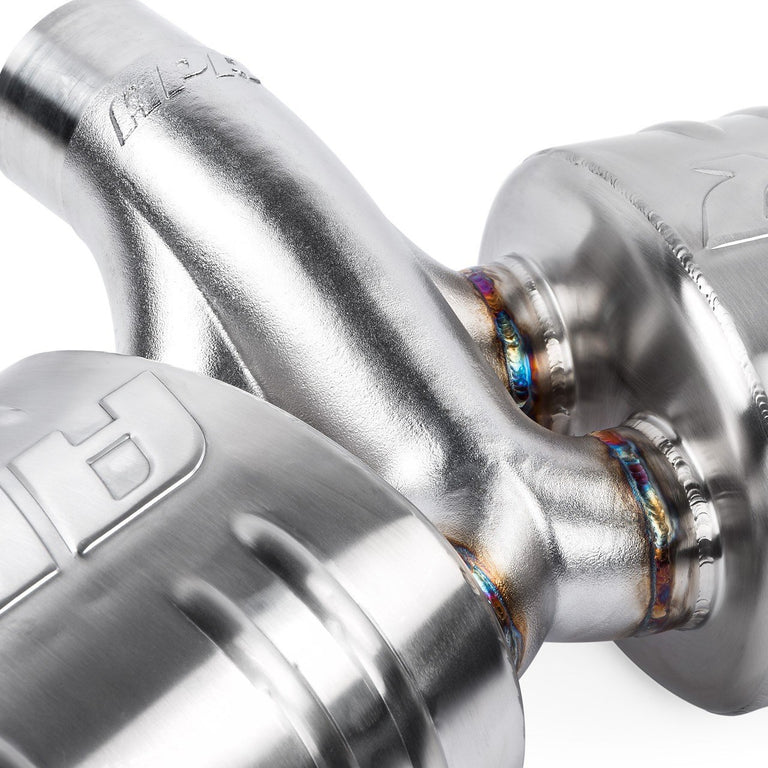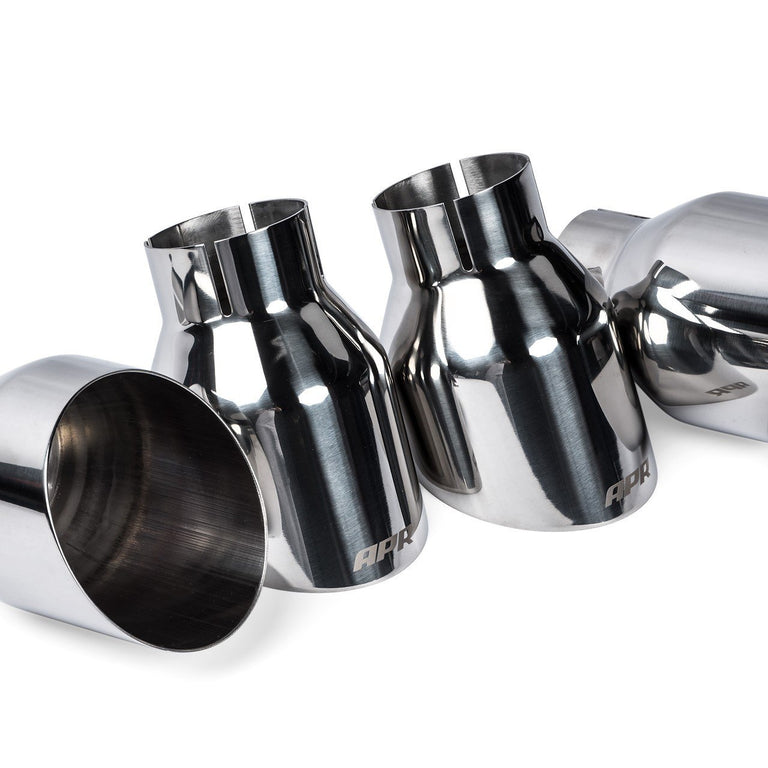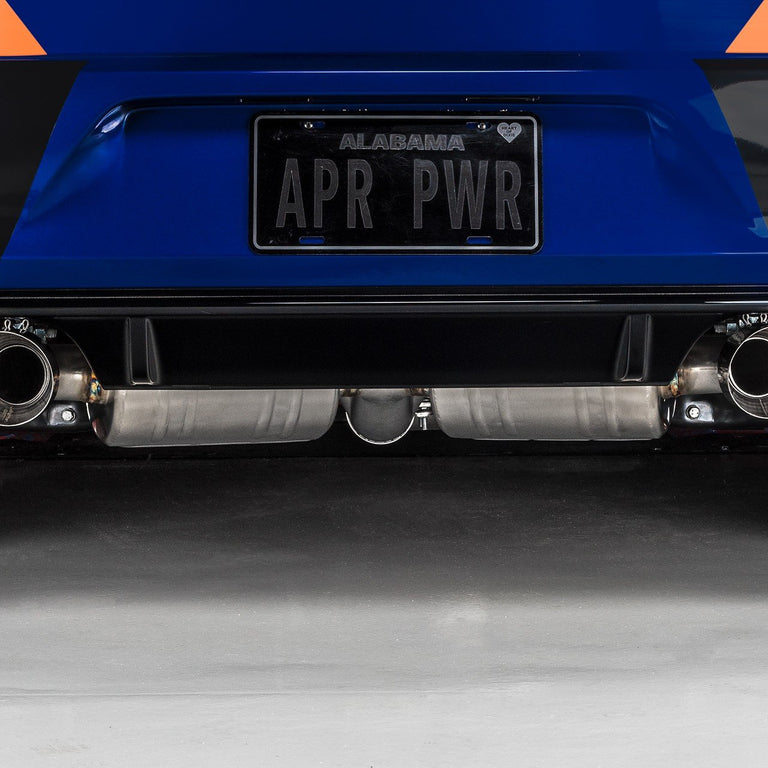 This product is currently unavailable.
The APR Catback Exhaust System personalizes your vehicle's looks, sound and performance. Beautifully hand-crafted T304-stainless-steel components adorn the system with stunning TIG-welding throughout. Our straight-through brushed-finished mufflers smooth the exhaust note to a deep growl, without adding restrictions, while our Helmholtz resonator reduces unwanted frequencies. Strong high-quality bracketry and OEM-style clamps hold the system steadily in place, making the install or removal a snap, and fitment simple, yet precise. A cast 3" to quad 2.5" rear splitter creates an ultra-smooth transition, steadily feeding exhaust gasses out of the system, while looking tidy from under the rear bumper. Our cast valve housings enable the vehicle to be fitted with the factory electronic valve actuators, retaining OEM valve operation. Finally, removable 4" polished slash-cut exhaust tips finish the system, adding a classy motorsport-inspired touch to the rear of the vehicle.
Quick Facts
T304 stainless-steel construction
Argon-back-purged TIG welding throughout
Single 3" to quad 2.5" mandrel-bent brushed tubing
Ultra-smooth cast 3" to quad 2.5" splitter
Brushed-finished straight-through sound-absorption mufflers and Helmholtz frequency reducing resonator
Polished 4" slash-cut exhaust tips (removable)
Cast valve housings and brackets for OEM electronic actuators
Rugged and precise mounting brackets
OEM style slip clamps and Torca AccuSeal T304 tip clamps
Direct fit to the OEM and APR downpipe exhaust systems with the included link and reducer pipes
Low-profile design, suitable for lowered vehicles
Larger diameter piping compared to stock
Larger diameter tips compared to stock
No increase in weight compared to stock
Designed, developed, assembled and quality controlled in-house
Easy to install
Limited lifetime warranty
Mufflers and Resonators
The rear mufflers are responsible for reducing the exhaust note and do so without adding unnecessary restrictions to the system. Each unit features two straight-through perforated tubes that are tightly wrapped with stainless steel and fiberglass material. With the valves closed, the system is tamer, but once opened, the system sounds deep, throaty and aggressive! The mufflers have a beautiful brushed finish, and are tucked high in the exhaust tunnel, making them perfect for lowered vehicles and a treat to see when looking at the vehicle from the rear.
The front resonator is responsible for eliminating unwanted sound frequencies from the cabin. This is done without introducing added restrictions to the system. Using Helmholtz technology, sound waves bounce through the chamber and back into the exhaust stream, eliminating the undesirable frequencies to make the exhaust note more pleasing. During cruise, with the valves closed, the system remains calm.