APR Supercharger Drive Pulley S5/S5 B8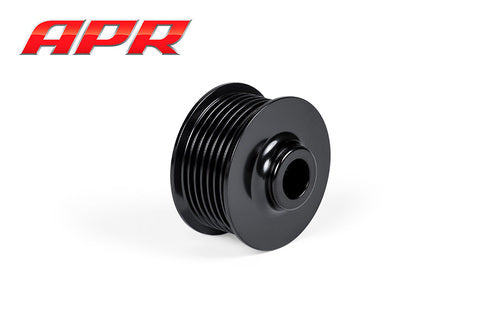 This product is currently unavailable.
APR's Supercharger Drive Pulley Upgrade decreases the diameter of the factory pulley from ~63.25mm to 57.75mm, which in turn spins the supercharger ~9.5% faster. This results in a healthy bump in horsepower and torque across the entire RPM range with the supercharger operating at a higher rate of speed. The pulley is CNC machined from billet stainless steel, e-coated black for an OEM appearance and is press fitted to the factory supercharger unit.