CTS Turbo Stage 3 Fuel Pump Upgrade Kit - 2.0T MQB/MLB Models (2015+)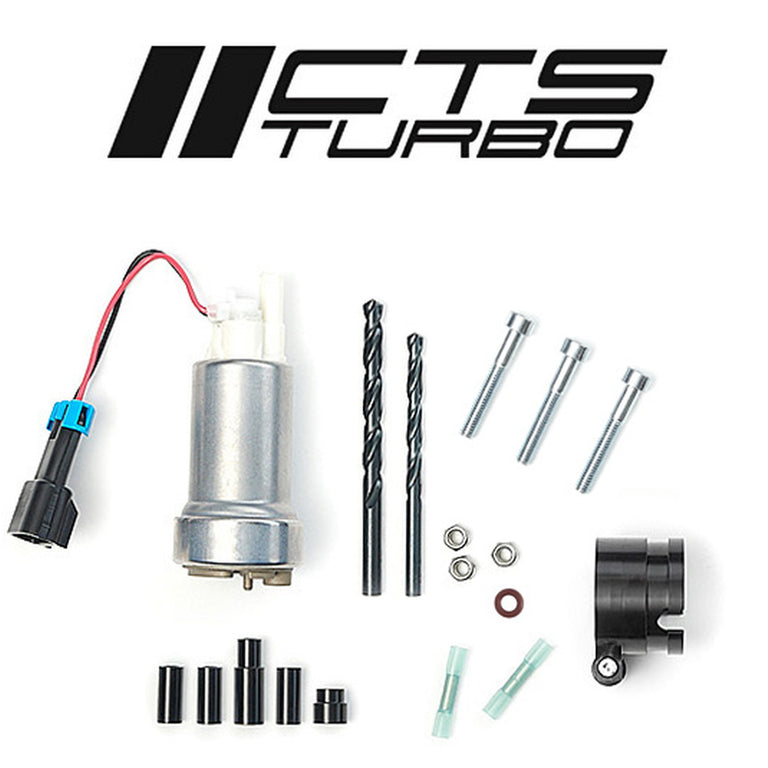 This product is currently unavailable.
CTS Turbo Stage 3 Fuel Pump Kit for MQB GTI, MK7 Golf R, and B9 A4/A5.  As you may already know the TFSI fueling system has two separate fuel pumps, the LPFP (Low-Pressure Fuel Pump) and HPFP (High-Pressure Fuel Pump).  While there are a number of options for HPFP available, including the Autotech HPFP, there are limited options for fortifying the low-pressure fuel system.  CTS has developed a fully integrated fueling system, which utilizes a Walbro 450LPH E85 compatible in-tank fuel pump that is capable of supporting in excess of 500HP.  If you're looking for a fuel pump system to support all the power that your engine can handle look no further than the CTS Turbo Stage 3 Fuel Pump Kit for MQB GTI, Golf R, 8V Audi A3/S3 and MQL B9 A4/A5.
NB: please keep in mind that some modifications to your fuel pump basket is required. Some baskets differ from each other so installation should be performed by an experienced technician.
Torqbyte Controller is an optional add-on and strongly recommended when using E85 fuel and tuning.
Product Details:
– Genuine Walbro High Output in-tank 450LPH E85 compatible Fuel Pump
– Genuine Walbro Filter sock (may not fit all revision fuel pump baskets)
– CTS CNC machined/black hard anodized pump adapter
– CTS CNC machined/black fuel pump spacers
– CTS CNC machined/black fuel pump venturi standoff
– Viton O-ring
– Nylon wire crimps
– Drill bits
– Stainless steel fasteners
Fitment:
2015 – current VW Golf (incl Sportwagen and AllTrack)
2015 – current VW GTI (incl Rabbit)
2015 – current VW Golf R
2015 – current Audi A3
2015 – current Audi S3
2017 – current Audi A4/A5/AllRoad
The following VW fuel pumps are compatible: 5Q0919051BK, 5Q0919051BM