KW Coilover Variant 1 Inox Audi RS4 B7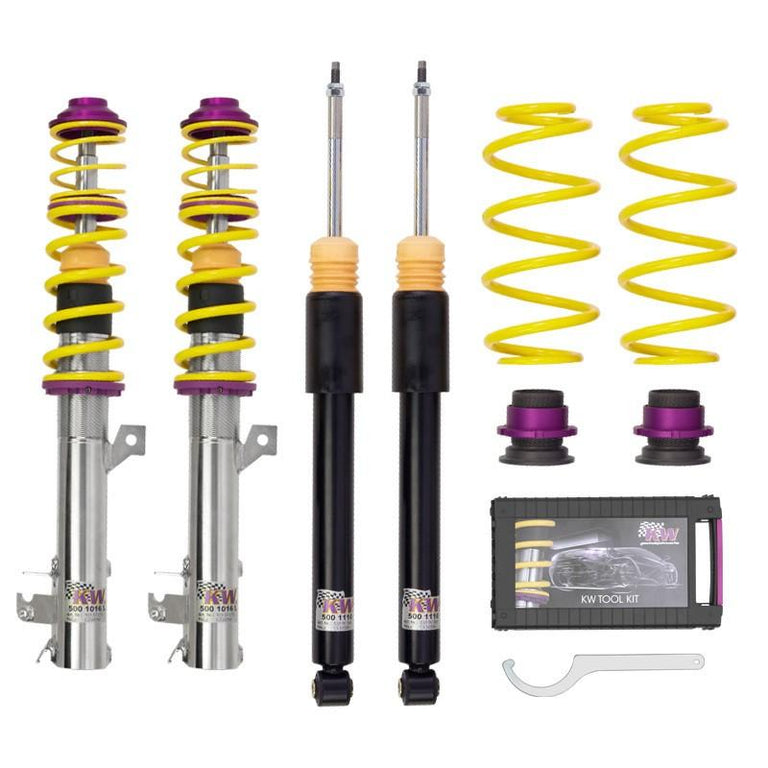 This product is currently unavailable.
The KW coilover kit variant 1 "inox-line" is KW's entry level model for more driving pleasure with an attractive and individually adjustable lowering. Due to its high-quality finish, the use of struts made from stainless steel, corrosion resistant springs and bump stops as well as compatible components stands for long driving pleasure.
Lowering:
-Front: 15-45MM
-Rear: 10-30MM
Features:
-Adjustable spring seats
-Tempered high strength springs
-Bump stops with integrated dust boots
-Hardened chrome piston rods
-2 years manufactures warranty
-Noise damping and corrosion resistant spring cap
-Inox line stainless steel strut housing for the highest resistance to corrosion
-TUV approved