Movit Mclaren Rear Ceramic Disc Upgrade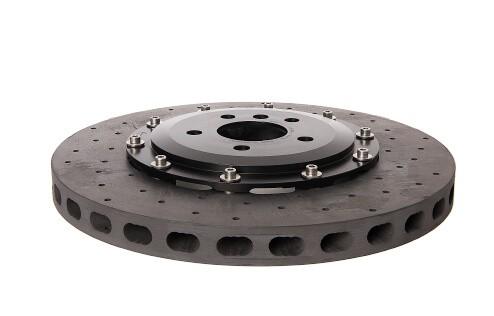 This product is currently unavailable.
Movit upgraded ceramic rear McLaren discs, 380 X 34mm.
When compared with brake discs of grey cast iron, we could perfect the elaborate production process CCF (Crossed Continuous Fibre) in many years of intensive research work. As a result, we have overcome the disadvantages of conventional ceramic brake discs and, at the same time, united the advantages of both materials.
For the production of the MOV´IT ceramic brake discs consistent acrylic fibres are laid over each other at 90° orientation and connected. Then, in various processes, these are converted to a carbon brake disc. Finally, the ceramic brake disc is finished in a high vacuum by the infiltration of silicon carbide. Optimal thermal conductivity, the highest possible stability against mechanical influences and a highly homogeneous material structure is attained with the CCF™ system, which, in addition to this, increases the burst speed by about 22%.