NGK Racing Competition Spark Plugs R7438-9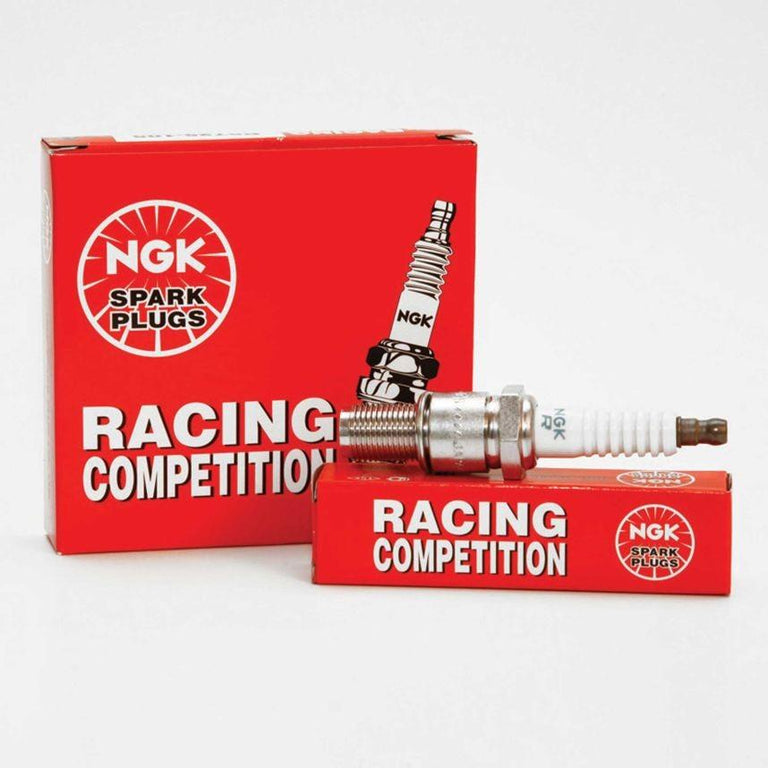 This product is currently unavailable.
NGK Race Plugs as used in our Stage 2 and 3 builds, please note price is per individual plug.
NGK Spark plugs have been used in all types of race engine throughout the world for many years and are trusted by Vodafone McLaren Mercedes and Ferrari F1 teams and the Qatar M-Sport world rally team to provide the spark for their engines.

NGK Racing Competition spark plugs are designed specifically to withstand the severe mechanical and thermal shock associated with high compression, high revving race engines. Many plugs in the range feature precious metal electrodes such as platinum or gold/palladium for greater durability and lower voltage requirements. Fine wire electrodes provide a better spark enhanced ignitability and special insulator noses help improve throttle response.
Used by Ferrari & McLaren F1 Teams
Designed Specifically for Race Engines
Precious Metal Electrodes on Most Models
Ideal for Any Tuned Engine
-Please note these need replacing every 10,000 miles. Failure to do so may result in engine failure.