OEM+ Stage 1 ECU/TCU Software Golf MK8R Audi S3 8Y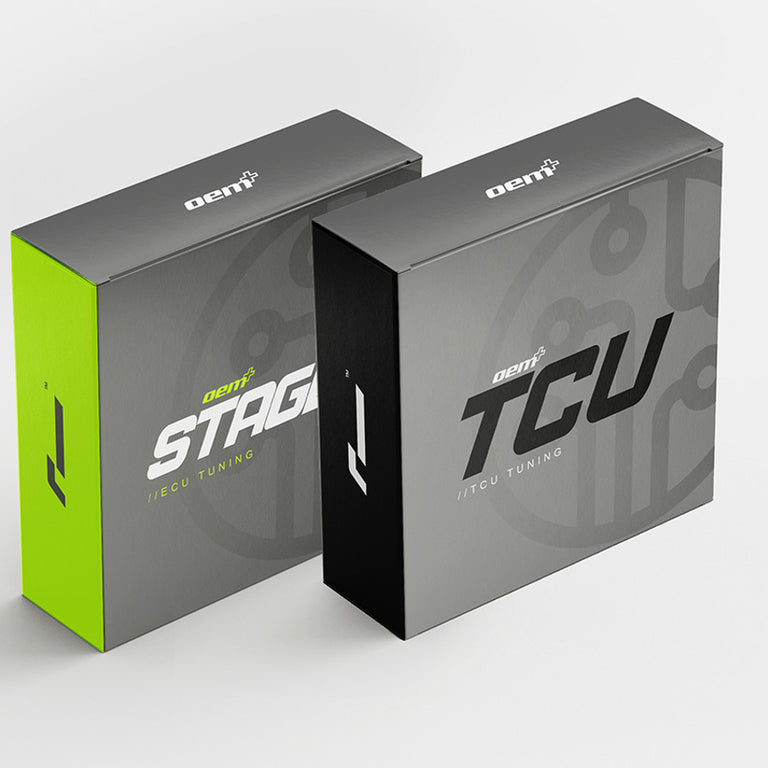 This product is currently unavailable.
Racingline OEM+ Stage 1 ECU + TCU Combo for the latest MK8R/Audi S3 8Y!
HIGH TORQUE AND LOW TORQUE MAPS AVAILABLE : TCU SOFTWARE REQUIRED FOR HIGH TORQUE MAP
HIGH TORQUE TUNE:
STOCK BHP: 306  OEM+ BHP: 400 
STOCK TORQUE: 295 LB FT OEM+ TORQUE: 384 LB FT
LOW TORQUE TUNE:
STOCK BHP: 306  OEM+ BHP: 400 
STOCK TORQUE: 295 LB FT OEM+ TORQUE: 353 LB FT
TCU calibrations for the DSG gearbox are still in development phase for certain EA888.4 applications. 2022 cars cannot yet have TCU installed, whilst 2021 cars have some gearbox codes ready to flash immediately and others are in development. Your RacingLine Software installer can advise you on availability.
If TCU Calibration is available for your car, it is certainly recommended - and essential if you are choosing the High Torque ECU Stage 1.
If no TCU Calibration is available for your car currently, we recommend our Lower Torque ECU calibration. Remember, with our Free of Charge upgrades for life, you can always buy TCU in future, then upgrade to the High Torque calibration for free.
By adding TCU alongside your ECU, the engine's torque output is increased quite significantly versus a car with ECU tuning only.
Our well-proven TCU tuning will not only handle the power gain with higher clutch pressures, it also reprograms the shift characteristics to give a much more natural and enjoyable drive.
UNIQUE APPROACH
It's by reprogramming the very basis of the controller itself that we achieve the results we get - just as the manufacturers themselves work.
GREAT PERFORMANCE
By starting from scratch for each calibration, OEM+ achieves a very different level of performance and drivability. It's never just about winding up the peak power.
MATCHED TO HARDWARE
No other brand can offer you such a comprehensive 'full-car' tuning solution. Our Performance Parts range is the most complete on the market, all matched perfectly to the OEM+ software.
RETURN TO STOCK
Should you ever want to return your car to standard, the OEM+ system has the facility to return your ECU to 'True Stock', the exact state it was in prior to installation of OEM+ tuning.
RacingLine has been developing high quality performance hardware parts for race and road cars for nearly two decades - firmly establishing ourselves as the hardware brand of choice for Volkswagen Group vehicles. But we aren't stopping there.